Calvary Catholic Cemetery, Santa Rosa, Sonoma County, California, USA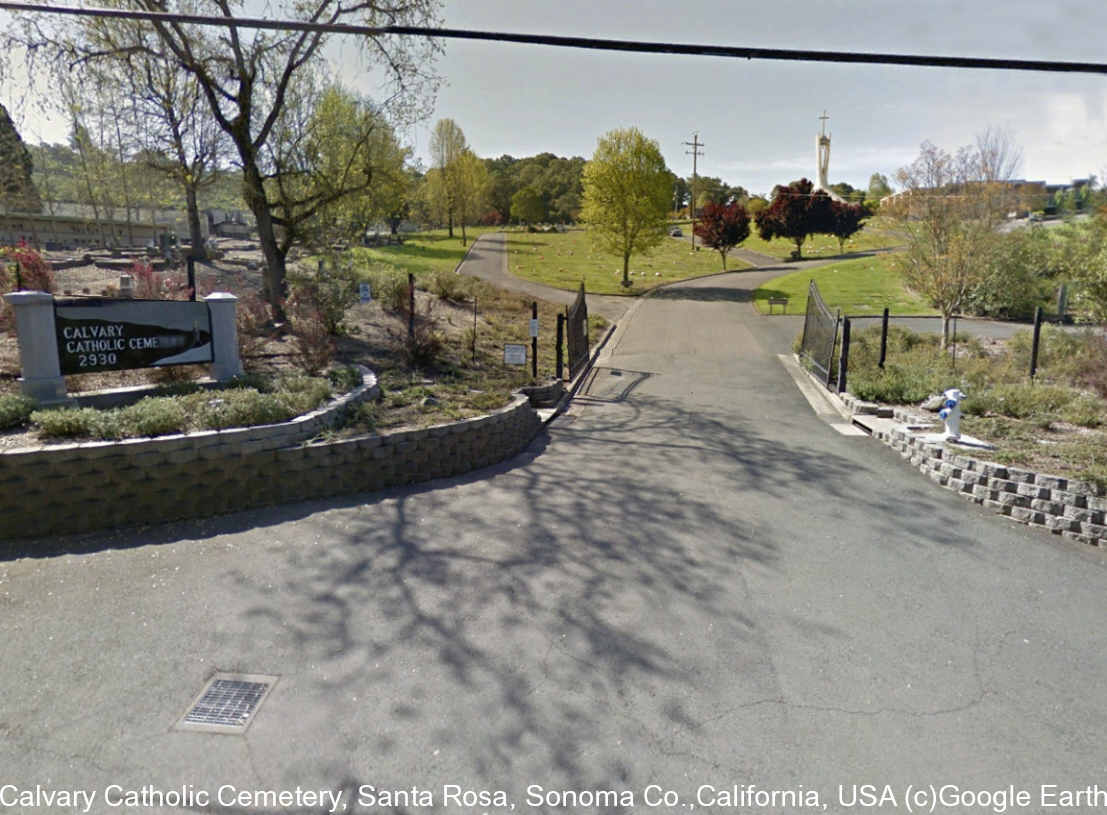 Notizen:
8,798 Graves (2016)
Also known as: Calvary Cemetery
2930 Bennett Valley Road
Santa Rosa
Sonoma County
California USA
www.catholiccemeteries-...
Cemetery notes and/or description:
Highway 101 north to highway 12 east. right on Farmers Lane. Left on Bennett Valley road. Cemetery is on the Left.
Geographische Breite: 38.431446353650784, Geographische Länge: -122.68603205680847
Friedhofs-Fotos
Vorschaubild
Beschreibung

1

Thomas Carl Hepper
Calvary Catholic Cemetery, Santa Rosa, Sonoma County, California, USA
Alle Beerdigungen
#

Nachname, Taufnamen

Begraben

Personen-Kennung

1.
Hepper, Thomas Carl
gest. 26 Jan 2003
Calvary Catholic Cemetery, Santa Rosa, Sonoma County, California, USA
I159046