Pilgrim Cemetery, Briggsdale, Weld County, Colorado, USA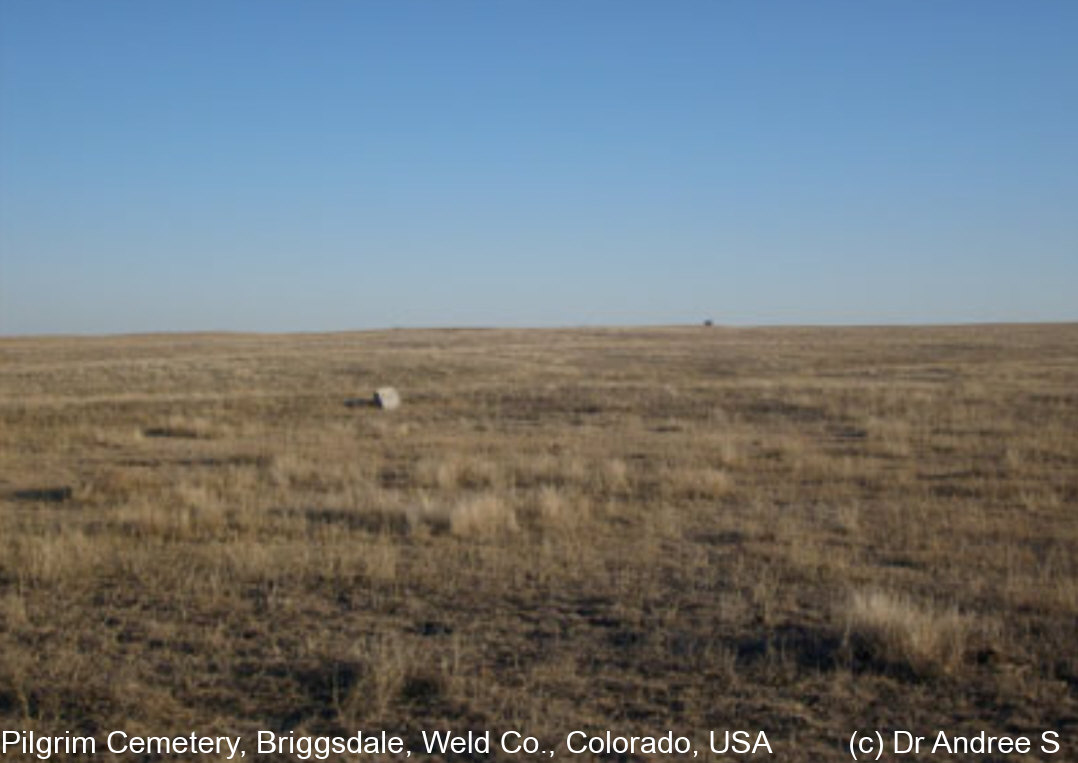 Notizen:
Cemetery notes and/or description:
Pilgrim Cemetery is located in Township 7N, Range 60W, Section 19 near the town of Briggsdale. This is an abandoned public cemetery which was established in 1917. Most of the burials were the victims of the 1918 flu epidemic. Only one headstone remains visible.
Geographische Breite: 40.56672432250669, Geographische Länge: -104.14514422416687
Alle Beerdigungen
#

Nachname, Taufnamen

Begraben

Personen-Kennung

1.
Heinle, Edward
gest. 14 Jul 1919
Pilgrim Cemetery, Briggsdale, Weld County, Colorado, USA
I1164