Parkview Cemetery, Peoria, Peoria County, Illinois, USA

OpenStreetMap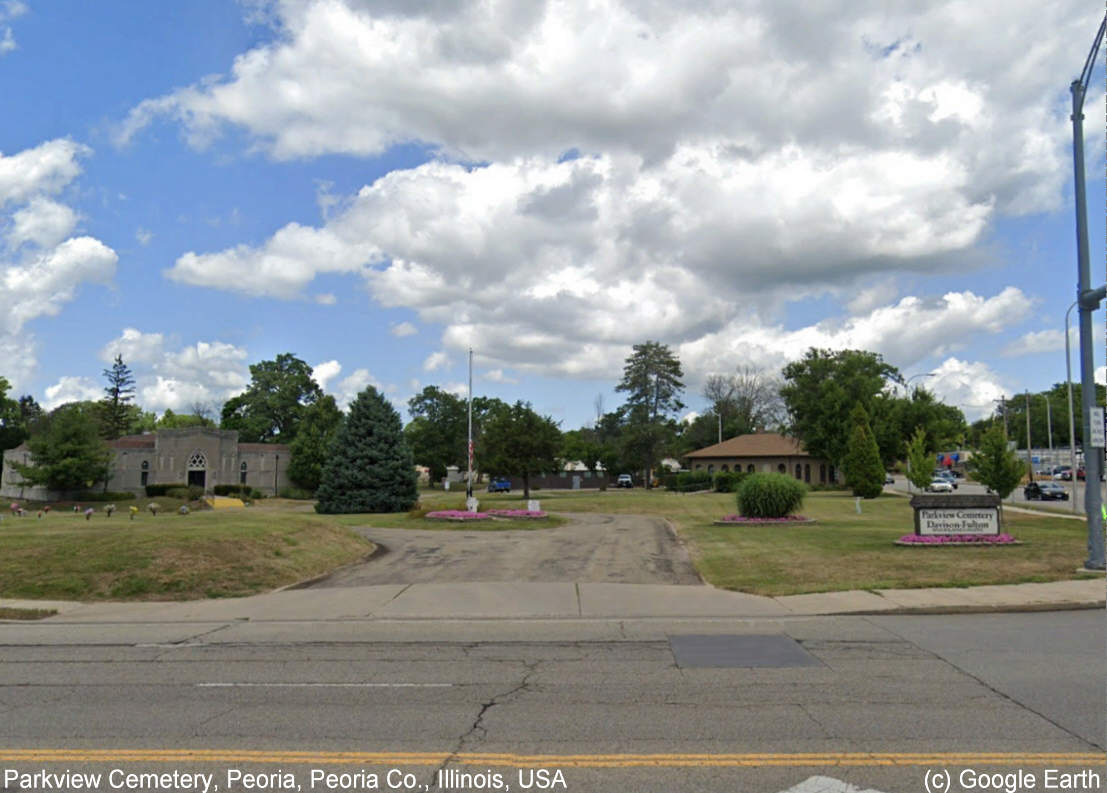 Notizen:
19.802 Graves (Feb 2021)
W Nebraska Ave, Peoria, Peoria County, Illinois, USA
Opened in 1921 on 68 acres of land situated between a major Peoria artery, University St. and Interstate 74.
The cemetery includes, traditional in ground burials; three mausoleums, The Chapel Mausoleum, and the Chapel of Peace Mausoleum, and a private mausoleum; a cremation garden alongside the Chapel of Peace Mausoleum, Serenity Garden; an ossuary with a, Ossuary Pillow Cenotaph; estate areas, and bench estates.
Chapel of Peace Mausoleum is inside this cemetery.
Alle Beerdigungen
#

Nachname, Taufnamen

Begraben

Personen-Kennung

1.
Gunther, Eleanor Alice
gest. 9 Nov 2013
Parkview Cemetery, Peoria, Peoria County, Illinois, USA
I232932
2.
Gunther, Ralph Earl
begr. 19 Apr 1943
Parkview Cemetery, Peoria, Peoria County, Illinois, USA
I232947
3.
Gunthert, George William Jr.
gest. 15 Mai 1962
Parkview Cemetery, Peoria, Peoria County, Illinois, USA
I232928
4.
Stramka, Alice Beatrice
gest. Sep 1989
Parkview Cemetery, Peoria, Peoria County, Illinois, USA
I232929