Saint Vincent De Paul Cemetery #2 (Louisa), New Orleans, Orleans County, Louisiana, USA

OpenStreetMap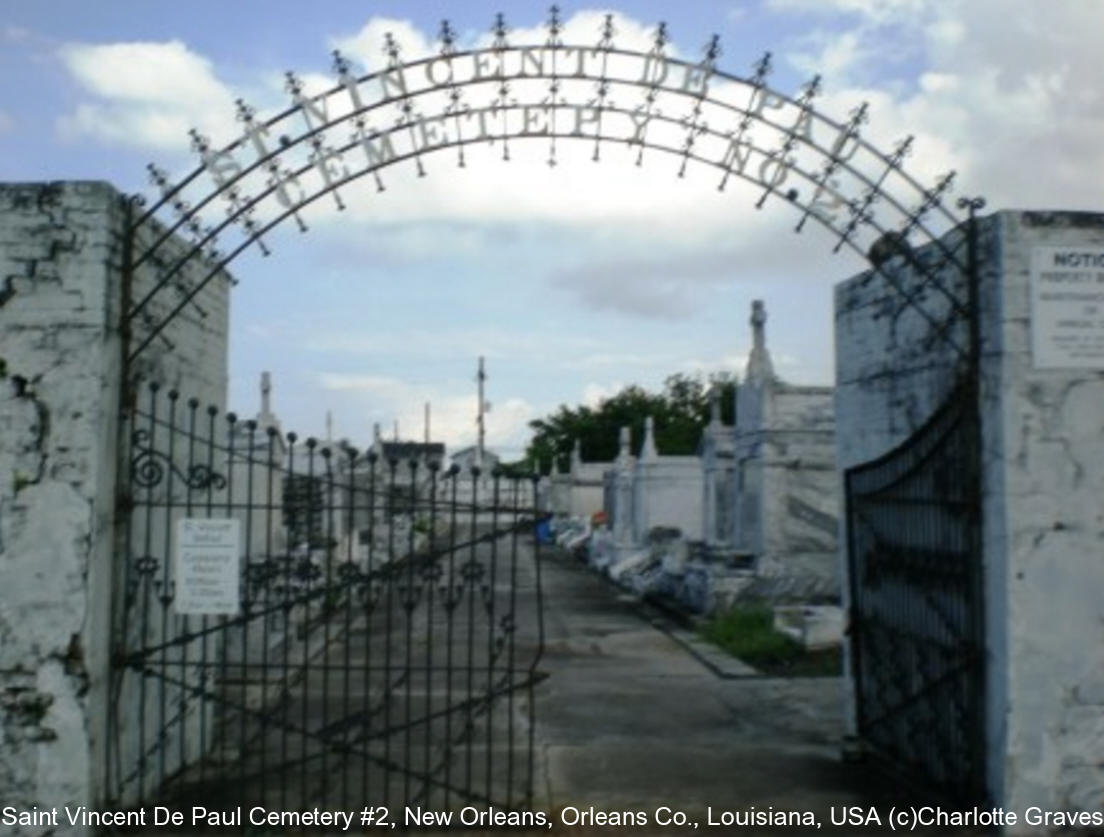 Notizen:
1.214 Graves (Sep 2017)
Piery St, New Orleans, Orleans Parish, Louisiana, USA
Cemetery notes and/or description:
Postal Code: 70117
NOTE:
There was a lot of confusion between the many listings of Saint Vincent De Paul cemeteries. We have created a new listing for Saint Vincent De Paul Cemetery #2 on Louisa Street. Please let Find A Grave know if there are memorials that need to be moved from one cemetery listing on Find A Grave to another.
St. Vincent De Paul Cemeteries and Mausoleum 1401 Louisa Street, New Orleans, LA 70117 comprises 3 city blocks in the 9th Ward Neighborhood:
St. Vincent de Paul # 2 is bounded by Piety St., N. Villere St., Desire St., Urquhart St.
The St. Vincent De Paul Cemeteries and Mausoleum are currently owned and operated by Lake Lawn Metairie Funeral Home and Cemeteries, 5100 Pontchartrain Blvd., New Orleans, LA 70124.