Angelus Rosedale Cemetery, Los Angeles, Los Angeles County, California, USA

OpenStreetMap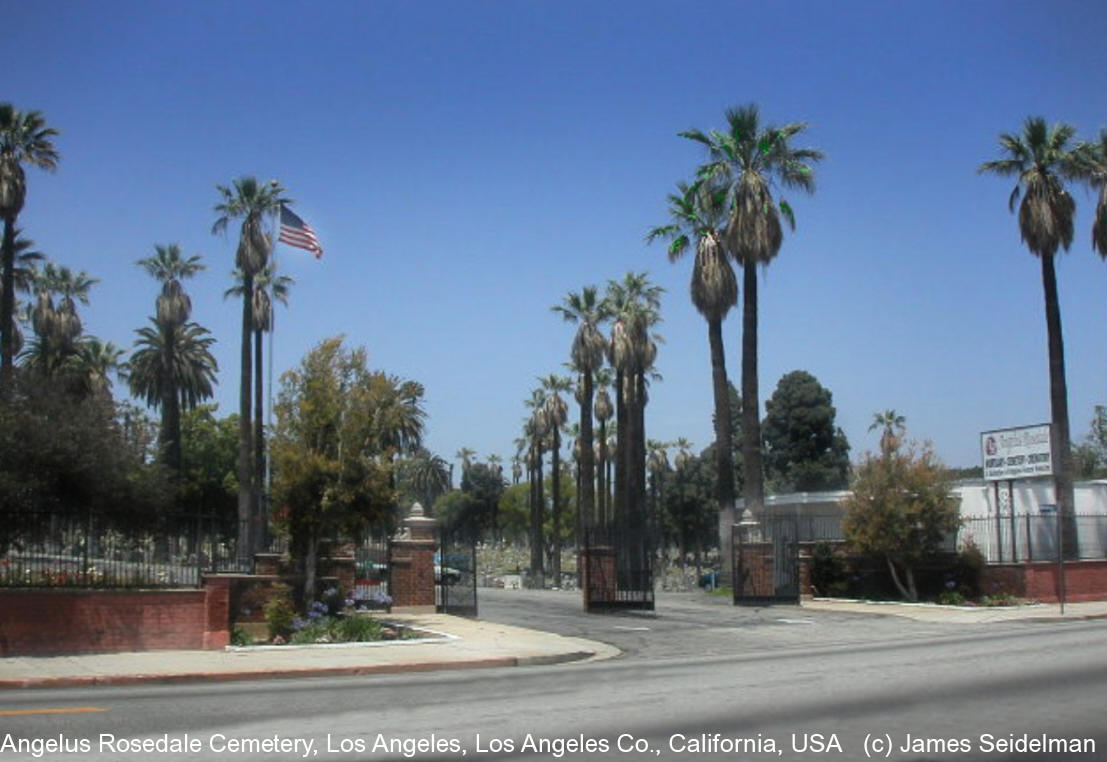 Notizen:
34.096 Graves (Jun 2017)
1831 W. Washington Blvd, Los Angeles, Los Angeles County, California, USA
Cemetery notes and/or description:
Also known as: Rosedale Cemetery, Rosedale Memorial Park
Phone: (323) 734-3155
Established in 1884.
The cemetery office is only open Monday - Friday, and staff are very helpful by phone to family members.
Before placing a photo request, please contact the cemetery office and obtain the exact plot location. This is a very large cemetery so the chance of finding someone simply by walking is highly unlikely.
Friedhofs-Fotos
Vorschaubild
Beschreibung

1

Nellie C. De La Motte
Angelus Rosedale Cemetery, Los Angeles, Los Angeles County, California, USA, Plot: Section 3
Alle Beerdigungen
#

Nachname, Taufnamen

Begraben

Personen-Kennung

1.
De La Motte, Nellie C. - wife of
gest. 26 Dez 1919
Angelus Rosedale Cemetery, Los Angeles, Los Angeles County, California, USA
I165547