Memorial Park Cemetery, Jennings, Saint Louis County, Missouri, USA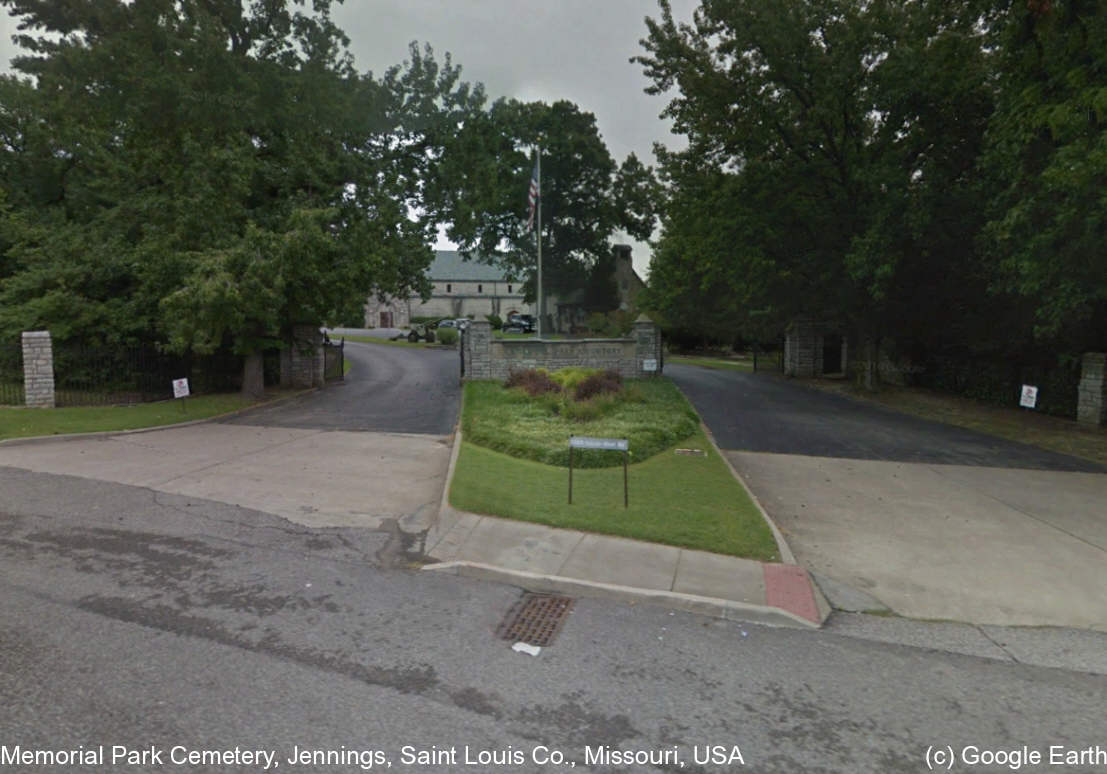 Notizen:
19.201 Graves (Mrz 2017)
Cemetery notes and/or description:
5200 Lucas and Hunt Road, Jennings, St. Louis County, Missouri, USA
Postal Code: 63121-1699
Phone: (314) 389-3500
Memorial Park Cemetery was established in 1919. It was founded and is owned by the McDermott family, now in its fourth generation. It covers 170 acres and has more than 54,000 interments. It is a non-sectarian, endowed care cemetery and has established and does maintain a perpetual care fund for the future care and maintenance of the cemetery. It is located just off Highway 70 in Saint Louis, Missouri.
Friedhofs-Fotos
Vorschaubild
Beschreibung

1

Rhynold Carl Auch
Memorial Park Cemetery, Jennings, St. Louis County, Missouri, USA
Alle Beerdigungen
#

Nachname, Taufnamen

Begraben

Personen-Kennung

1.
Auch, Rhynold Carl
gest. 26 Nov 1997
Memorial Park Cemetery, Jennings, Saint Louis County, Missouri, USA
I162980
2.
Junkert, Esther
gest. 20 Aug 2012
Memorial Park Cemetery, Jennings, Saint Louis County, Missouri, USA
I162981