Oak Ridge Cemetery, Bay City, Bay County, Michigan, USA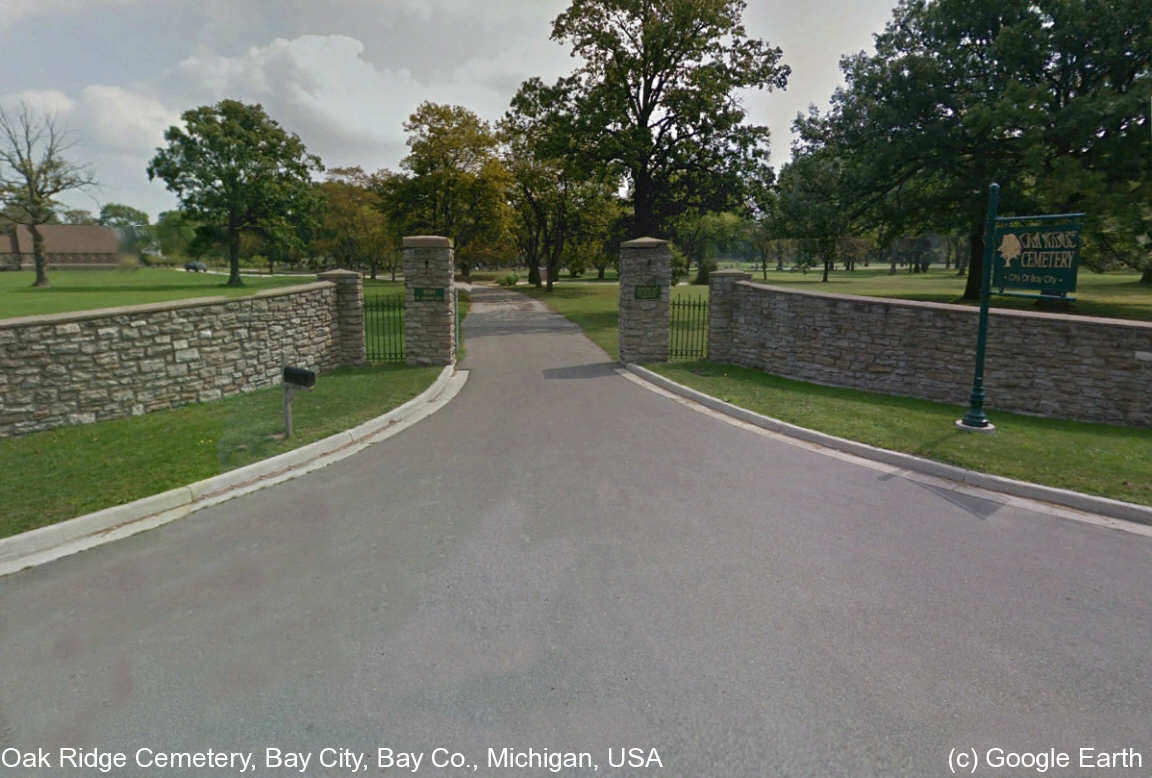 Notizen:
5.535 Graves (Jan 2017)
Cemetery notes and/or description:
This is a very large cemetery with many sections that are clearly marked. However, without a section and lot number, it would be nearly impossible to find a burial to fulfill a photo request. The sexton of the cemetery can be reached at 989-684-0750 for the location of one or two burials, but if you have a list of multiple burials, it would be best to write to the cemetery address and include a SASE for a reply before you repost your photo requests with the plot information.
Geographische Breite: 43.618988091601224, Geographische Länge: -83.89666682483949
Friedhofs-Fotos
Vorschaubild
Beschreibung

1

Herman G. Pinter
Oak Ridge Cemetery, Bay City, Bay County, Michigan, USA, military section
Alle Beerdigungen
#

Nachname, Taufnamen

Begraben

Personen-Kennung

1.
Fenwick, Marie
gest. 14 Jun 1996
Oak Ridge Cemetery, Bay City, Bay County, Michigan, USA
I160933
2.
Pinter, Herman G. Sr.
gest. 29 Jul 1967
Oak Ridge Cemetery, Bay City, Bay County, Michigan, USA
I160932
3.
Pinter, Herman G. Jr.
gest. 8 Apr 2006
Oak Ridge Cemetery, Bay City, Bay County, Michigan, USA
I160934